Performance Marketing With Omnia Agency
Omnia is a Manchester based digital marketing agency. We have worked in some of the most competitive industry for almost a decade. We have helped websites in industries such as Finance, Gambling, Crypto, Retail, Business and much more. We understand what is necessary for a website to be competitive and increase not only it's impressions and traffics, but also conversions. We have a solid understanding of user intent and what strategy your website needs to implement in order to maximise ROI.
If you feel your website is struggling or you want to increase the number of visits and sales of your goods or service, then get in touch with us today and receive a FREE consultation from one of our marketing experts.
Why Choose Omnia Agency?
Omnia Agency has been formed from the acclaimed iGaming and Sports Betting SEO Agency, Bettor Media. Bettor Media has had a very successful experience with both internal projects and client projects.

We worked with some of the biggest names in the gambling industry, helping them improve their rankings and target upcoming fixtures that allowed them to see monumental increases in traffic and conversions.

We offer a very friendly and transparent approach and are available to clients at any time. We make it our priority to offer the best customer service possible and work alongside clients through every step of our process. No task is too big nor too small and we are proud of what we do.
The Importance of Search Marketing
---
Search Marketing is all about increasing the amount of quality traffic that your website is getting. Quality traffic is traffic that converts into sales. This is done by increasing your organic search engine rankings for all the relevant keywords and phrases that relate to your website.
We implement search engine optimisation to websites across all niches. We use marketing strategies that offer the best user experience. With most search engines now putting a heavy focus on not just how good a site's SEO is, but also how good the experience is from a users point of view, you need to be more strategic in how you perform SEO best practices on your website.
Each business has their own KPIs and Omnia ensure that the marketing strategies performed on your website aim to meet these KPIs. As you can see from our customer list below, we have experience working with huge global brands, where there really is no margin for error. We have tailored marketing plans specifically for them to follow and have seen outstanding results and ROI from our campaigns.
Taking Your Business To The Next Level
---
Fast Turn Around Time
Omnia Agency are known for their quick turn around time for delivery results. We are constantly up to date with how your website is progressing and analysing data which allows us to plan our next steps.
ROI Guaranteed
We provide clients with realistic ROI timeframes so you have an estimation on when you can expect to see impressive results on your website. Our aim is to always meet your KPIs and give you a great return on your investment.
Always There When You Need Us
Our team of industry experts are always on hand when you need us. We can be contacted on many different platforms and are even responsive out of work hours!
Our Customers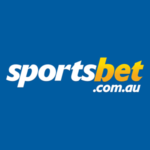 Would you like to start a project with us?​
If you want to help your business excel and gain more visibility then contact us today! We can offer a FREE consultation and guide you through every step of our process, providing optimal results.