A Glimpse Of Our Services
SEO Consultancy
SEO is more than just keywords and links; it's about creating a comprehensive strategy that aligns with your unique business goals. Our team of seasoned SEO specialists delve into the nuances of search algorithms, staying ahead of trends and changes to keep your website at the top of search results.
Competitor Analysis
Our approach to competitor analysis goes beyond surface-level observations. We look into the strategies, strengths, weaknesses, and market positioning of your competitors. By understanding their moves, we empower you to make smarter, data-driven decisions that give you a competitive edge.
Social Media Marketing
We specialize in crafting bespoke social media marketing strategies that resonate with your target audience. Our team, armed with cutting-edge tools and creative prowess, ensures that your brand not only stands out in the crowded social media landscape but also thrives and engages with your community in meaningful ways.
Why Choose Omnia Agency LTD?
Omnia Agency is the #1 iGaming and Sports Betting SEO Agency in the UK.
We work with some of the biggest names in the gambling industry, helping them improve their rankings, visibility and target upcoming events that allow them to see monumental increases in traffic and conversions.

We offer a very friendly and transparent approach and are available to clients at any time. We make it our priority to offer the best customer service possible and work alongside clients through every step of our process. No task is too big nor too small and we are proud of what we do.
Omnia is a Manchester based digital marketing agency. We have worked in some of the most competitive industry for almost a decade. We have helped websites in industries such as Finance, Gambling, Crypto, Retail, Business and much more. We understand what is necessary for a website to be competitive and increase not only it's impressions and traffics, but also conversions. We have a solid understanding of user intent and what strategy your website needs to implement in order to maximise ROI.

For startups and growing businesses, an online specialist can develop a digital marketing plan to help you grow.

Your digital consultant will also be able to kickstart campaigns and maximise your marketing budget.

Free consultations and reports at your convenience.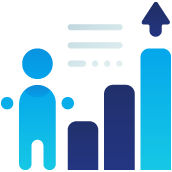 Search Engine
Optimization
We improve search visibility and traffic to our clients' websites.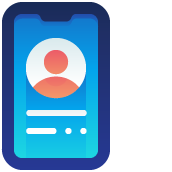 Paid Social Media Strategy
Reach new audiences with our bespoke social media campaigns
Real Time and Data
Manage real-time reporting and data using our tools.
Reporting & Analysis
Access our reports and analysis to see the improvements made to your website.
Take a look at some of our recent client success stories.
Elevating your brand with our online marketing strategies.
I recently started an eCommerce store and have no idea how to optimise it for SEO. I contacted Omnia and they set up a meeting with me that day. They optimised all my product page and descriptions, as well as all the meta data. From this I've seen more huge increase in impressions and more visitors to my online retail store.
Check out our blog to find quick wins for your website, along with latest industry news and guides on how you can optimise your website.